Featured Services
Instructions on how to file a complaint to the Board.
Learn more about PERB's mediation and hearing process.
The Board resolves labor-management disputes involving agencies of the DC government.
Latest
The Public Employee Relations Board has released seminar videos. Access the videos here.
We are pleased to announce that File & ServeXpress has been selected as the electronic filing...
Find us at 1100 4th Street, SW, Suite E630, Washington, DC 20024.
Public Employee Relations Board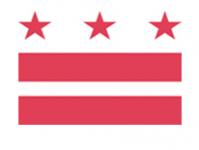 Office Hours
Monday to Friday, 8:15 am to 4:45 pm
Connect With Us
1100 4th Street SW, Suite 630 East, Washington, DC 20024
Phone: (202) 727-1822
Fax: (202) 727-9116
TTY: 711
Email:
[email protected]