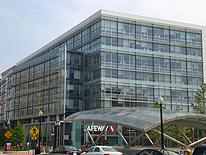 Who We Are
The Public Employee Relations Board (PERB) is an impartial, quasi-judicial, independent agency that resolves labor-management disputes between agencies of the District government and labor organizations representing agency employees. The five-member Board was created pursuant to Section 501 of the District of Columbia Comprehensive Merit Personnel Act (CMPA), which became effective on January 1,1980.
The members are appointed by the Mayor with the advice and consent of the DC Council. The Executive Director is the principal administrative officer of the Board and performs such duties as designated or assigned, including the investigation of all petitions, requests, complaints and other matters referred or submitted to the Board.
The Board usually meets every third Thursday of each month, unless otherwise scheduled. Notices of the meetings and any changes in the schedule are posted in the Board's office.
More Information: